Wodonga Masonic Centre Incorporated

The Wodonga Masonic Centre is located in North East Victoria on the Border of Victoria and New South Wales, Australia. 

The management Committee was Incorporated in August 1995, and consists of 12 members elected from the tenant Lodges, with the 3 Worshipful Masters as ex-officio members.

The 
hall and kitchen facilites
 (at the front) of the Centre are available for hire by the publiic, please contact the Office Manager for details.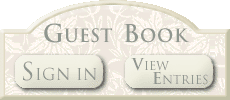 Wodonga 

MASONIC CENTRE

Home page

    Elgin Boulevard, Wodonga, 

        Victoria, 3690 Australia

Phone:     0490177905

Secretary

WBro Mat Poppins

P.O.Box 442, Wodonga, Vic 3689

PH+61 2 6056 2919

Email

hcwodonga@gmail.com
Lodges that meet at the Centre.

click on link below to view.

WBro Charles Wright

+61 0428553687