WM  WBro B. (Bob) Johnstone. 

SW    

JW     Bro R. (Rob) Hunt

Secretary

W Bro M. (Mat)  Poppins 

PO Box 442 Wodonga 3689

(W) 02 6056 2919       (H) 02 6056 2919

Email: Wodonga156@gmail.com   

Treasurer   

WBro R.W.(Ron) Harrison PJGD

Almoner : Bro C. Land

Meeting:  Second Friday each Month

Tyling:     7.30pm

Installation: October, 2nd Friday or, Following Saturday, Tyling at 6.00pm.

Rehearsals:  The 2nd Mondays prior to Meeting night.

Meeting: 

Friday, 20th October 2017

Work: Installation of WBro Mat Poppins

Meeting: 

Friday, 10th November 2017

Work: TBA

 Wodonga Lodge No.156

A.Fand A Masons of Victoria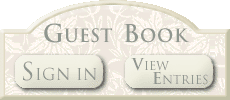 This page was last updated on: September 11, 2017